"Giving. Serving. Making An Impact." These are Chris' core values in business and his personal life. Wilmington is Chris' hometown and is very special to him. He is a committed philanthropist with a goal of giving back to his community by raising/donating thousands of dollars each year for local charities and local Heroes.
Chris helps lead the Wilmington chapter of Mustaches for Kids.
Every November, Mustaches for Kids raises thousands of dollars for local children's charities. So far this group has raised over $500,000.00 to help local children. For more information, check out https://www.m4k-ilm.org/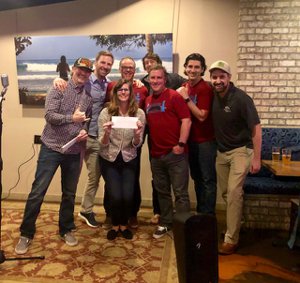 Chris co-founded a local fundraising group that met once a quarter from 2017-2020. With each member of the group only donating $100.00 at each event, the idea was to turn small donations into HUGE impact. In 3 years, this amazing group was able to donate over $225,000.00 to local charities.